Well after printing many times I finally heat set the batch so I can dye areas. Not so sure on the heat setting, but most of it worked and the lines didn't necessarily bleed, but when I tried rubbing a few lines the ink kind of wanted to rub off. These images are taken with the dye wet, so the colors are more vivid.
I don't know what happened in the wash, but the background was contaminated. When I step back and look at this practice piece just as it is . . . I really like it with all it's flaws.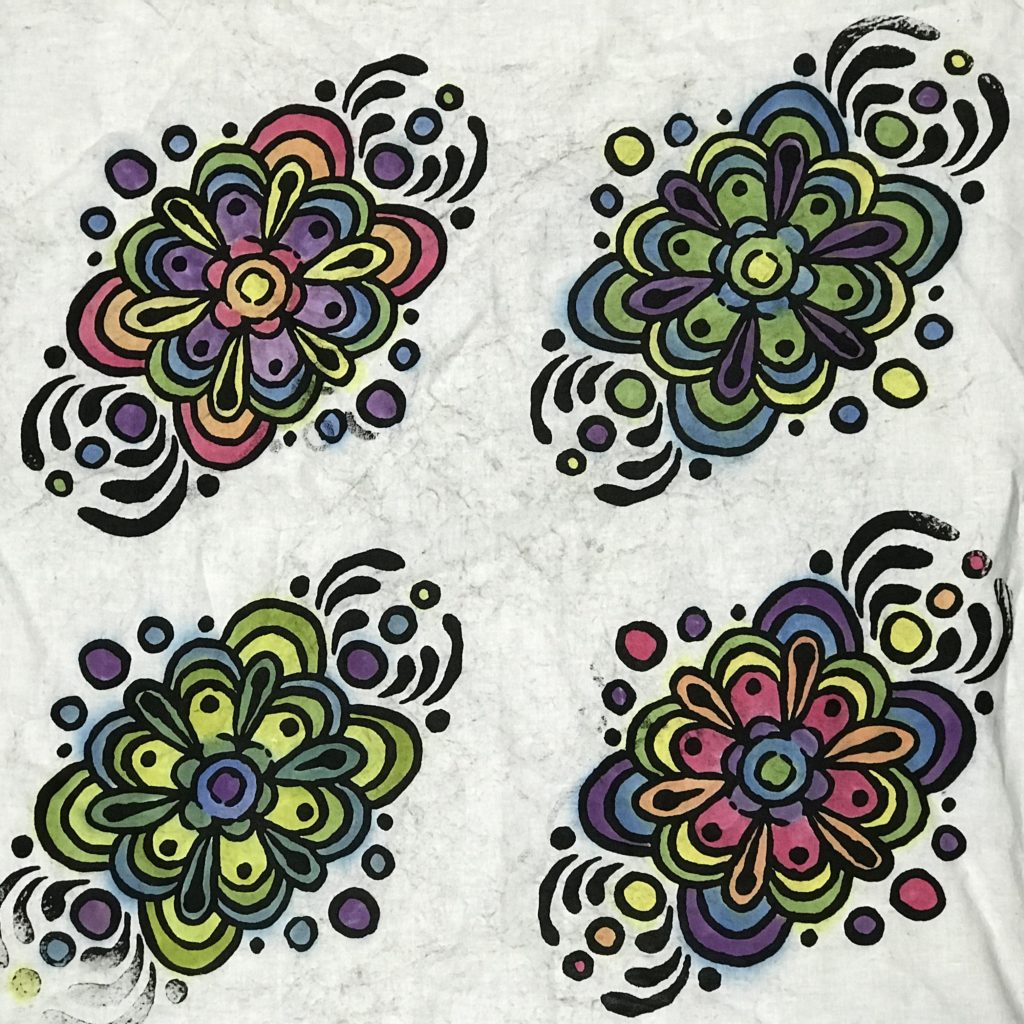 The four corners . . .
Wet dye and washed and dried . . .