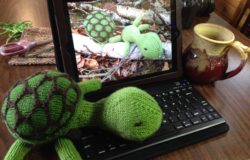 Posted on April 18, 2017 by sharon in Dabbling, Knitting.

I love this pattern! Love at first sight. So I started knitting them for my grandchildren. Sheldon was first, then came Shelly, Camo was next, with Mossy following (to go with Jan Brett's book Mossy) and I need to knit another. Will I need to knit more – I haven't a clue. The pattern is well […]

Continue Reading... No Comments.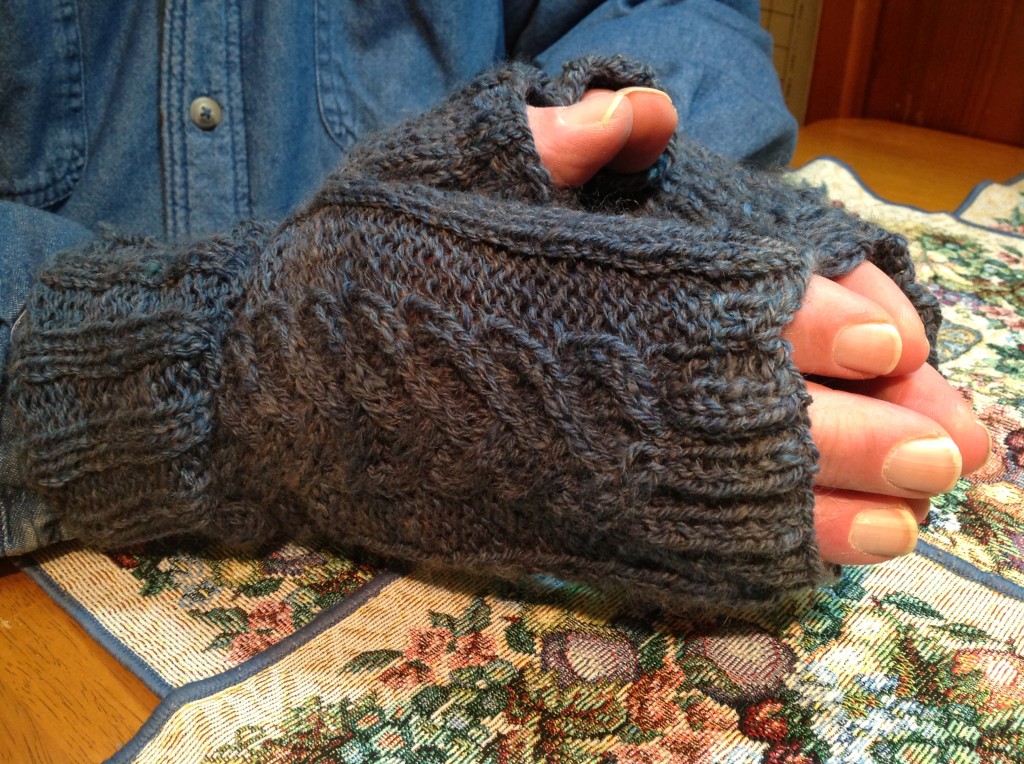 Posted on February 10, 2013 by sharon in Dabbling, Knitting.

Handspun yarn that took me a long while to spin enough for these mitts and a scarf.

Continue Reading... Comments Off

on Al's mitts