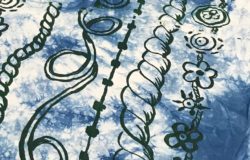 Posted on January 26, 2018 by sharon in Screen Printing, Works in Progress.

Not really new to me, but it's been a very long time since I held a squeegee and push ink through a screen (evenly) to make a print. Plus, the design on the screen? . . .well I don't remember exactly how that was done back in the day – very long time ago. I […]

Continue Reading... No Comments.