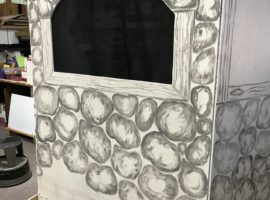 Posted on February 17, 2018 by sharon in Dabbling.

So many years ago I painted a puppet theater for a teacher at my kid's school. As with most things the puppet theater wasn't used always or even every year. So one year a person who cleaning out storage decided that since she hadn't seen it used she made the decision to throw it away! […]

Continue Reading... No Comments.