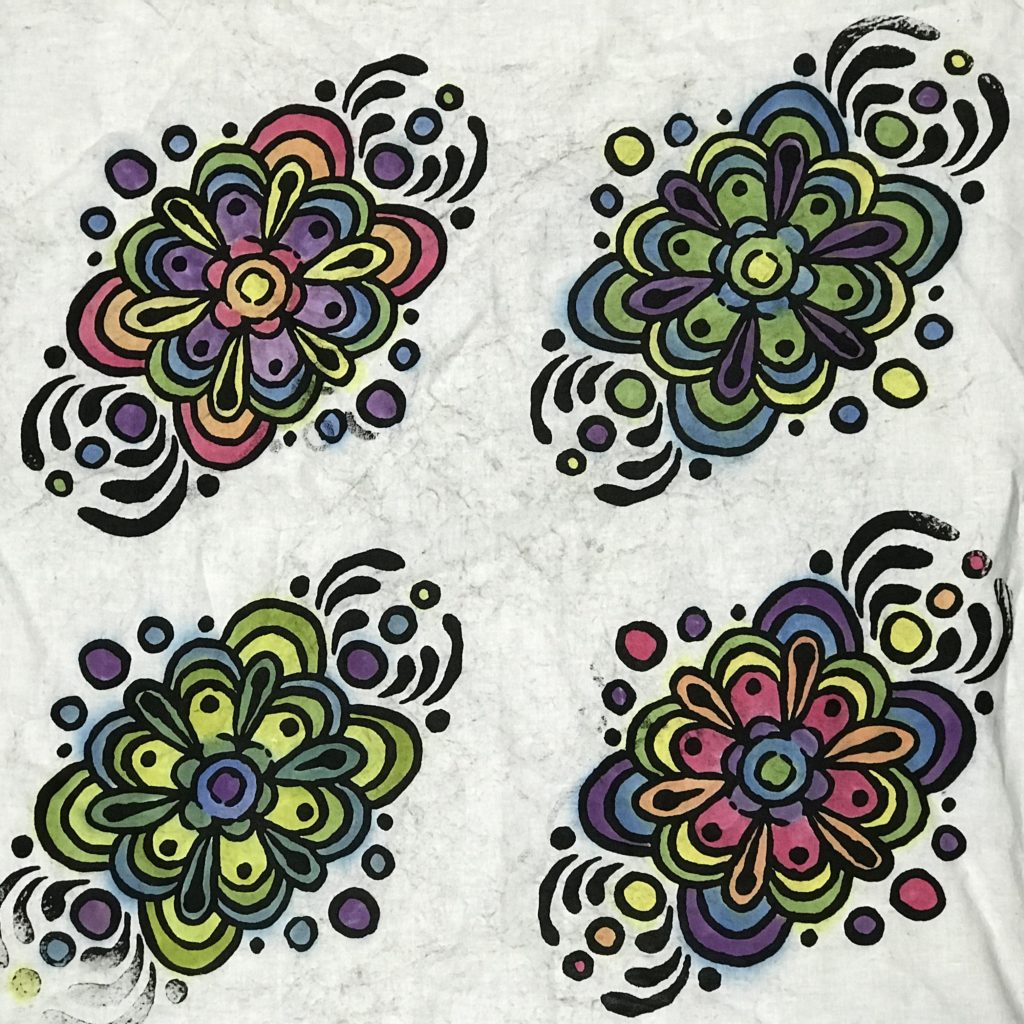 Posted on February 17, 2018 by sharon in Dyeing, Screen Printing, Works in Progress.

Well after printing many times I finally heat set the batch so I can dye areas. Not so sure on the heat setting, but most of it worked and the lines didn't necessarily bleed, but when I tried rubbing a few lines the ink kind of wanted to rub off. These images are taken with […]

Continue Reading... No Comments.